Though my mum has been teaching me her method of making a neckline (leher baju kurung) to baju kurung since I was in primary school, I still can't get it. She made it so simple, yet I made few false cut and thrown few baju kurung before..sigh. I guess my imagination of placement is not as strong as hers.
I did some research from the internet and found an easier way of doing this (I think-lah). I couldn't remember where I got it but I made a few changes along the way. This is how I do it.
(1) First, cut a round shaped pattern paper (mine obviously cut from a jewelry shop brochure..heheh) then, trace the shape with tracing pen on a light weight interfacing. Make 1.5″ allowances around the paper and make 4.5″ long line start from the edge of the pattern down, while making a seam allowances of 2″ around it.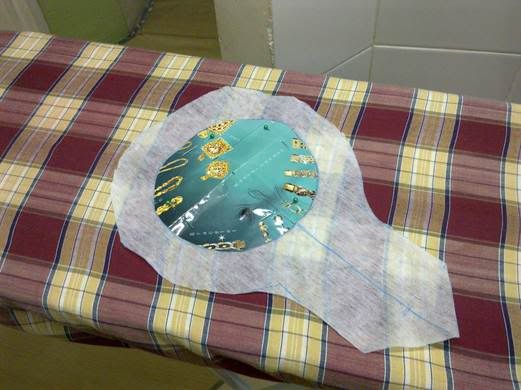 (2) Take out the pattern out and iron press the interfacing on the wrong side of a piece of cloth from the baju kurung.

(3) Cut it out and use overlock machine to sewn the edges

(4) In this case I cut the bodice of the baju kurung on the shoulder, hence on the wrong side, iron press to open the seam before turn it over in and put the interfacing made just now.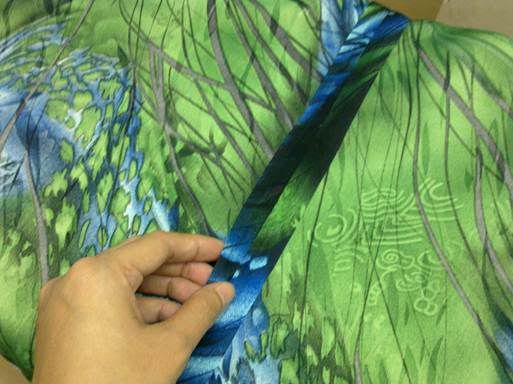 (5) Place the interfacing (right in the middle) on the right side of the baju kurung. Pin it nicely (the fabrics may slip and produce a non-even placement if is not place properly).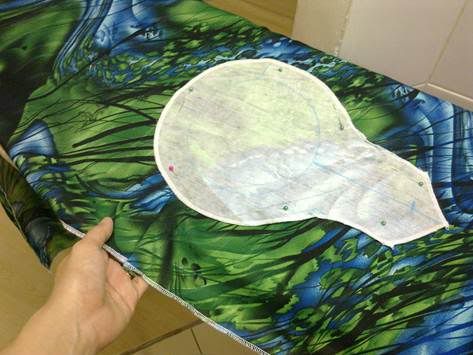 (6) Sew it together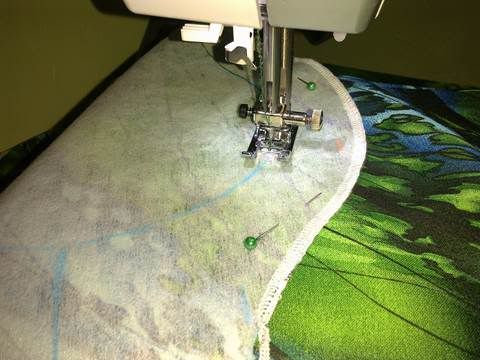 (7) This is how it looks

(8) This is the line down were sewn. If possible do keep them as near as possible, not too near that they may cause fabrics breaking when turn over, or too far away that may cause finishing too far apart later.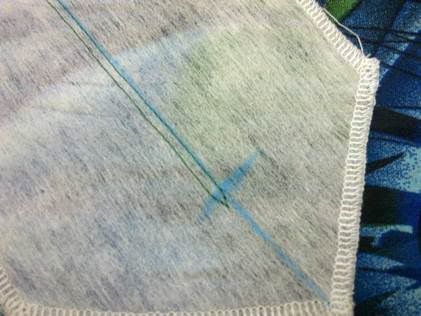 (9) Cut out the unwanted parts and slowly cut between the sewn line and stop just before the sewn end.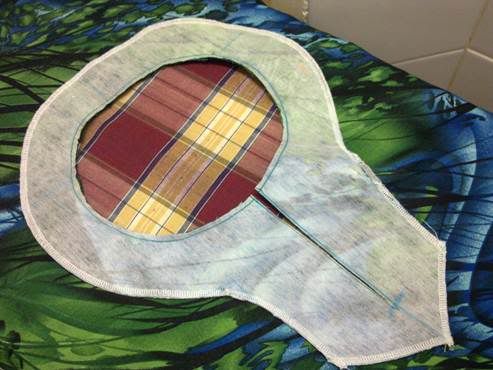 (10) Carefully turn the interfacing inside especially at the line edge to avoid fabrics breaking and give it an iron press. Here how it will look like. You could embelish with manik (beads) or simply do mata lalat (love to do this because it is really easy) or tulang belut ( I used to like this but it too time consuming) or simply machine sew near the edges for more grand finishing.

It wasn't easy for me to do this before, I did badly few times and it was really time consuming to get it right. But as any sewing project, the practice that make it perfect. After all, it is for my own baju kurung. Not a single complain from me yet..hehehe. lucky I wear tudung to cover it.
Hope it could give you some ideas on how to do it and tute may help those beginners like me. If you do it differently, let me know how you guys do it.